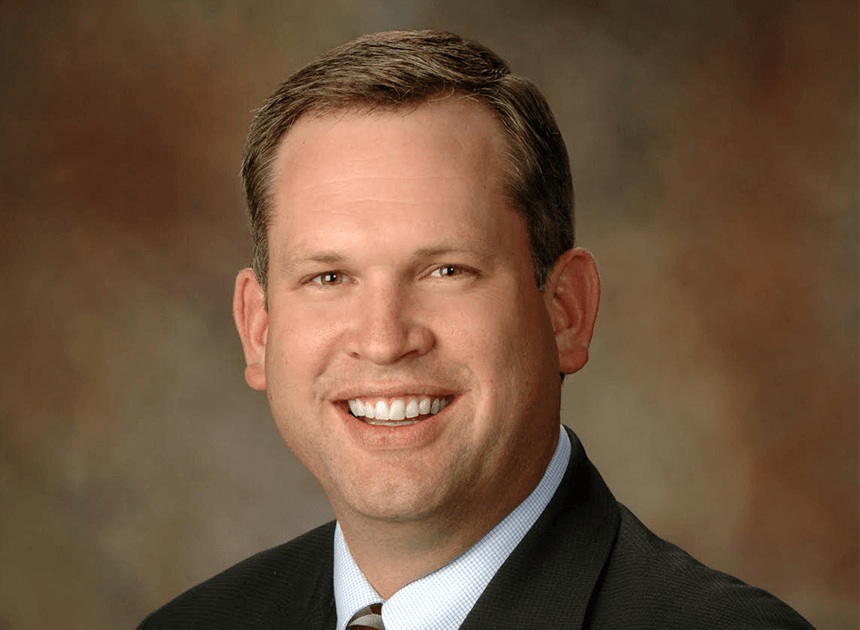 Dr. Pearson is a board-certified otolaryngologist and surgeon specializing in the ears, nose, and throat with additional board certification in sleep medicine. He graduated Summa Cum Laude with Honors in Surgery from the University of Utah School of Medicine in Salt Lake City, UT, in 1994. He completed his internship at St. Joseph Hospital and his residency at the University of Colorado, both in Denver, CO.
For nearly 20 years, Dr. Pearson has served patients of all ages throughout the Cedar City area. He treats patients for ENT and sleep issues while performing advanced facial and reconstructive surgery for a wide variety of issues ranging from head and neck cancer to facial trauma. His overarching goal with every treatment and surgery is to help his patients breathe easier, live healthier, and achieve an improved quality of life.
In his free time, Dr. Pearson is an avid enjoyer of outdoor activities, including camping, hunting, fishing, and boating. He also enjoys coaching youth sports like baseball and basketball.
Throughout his years of practice, Dr. Pearson has dedicated himself to the field of otolaryngology and staying up to date with the latest treatments and technologies while publishing several scholarly papers in medical publications. As part of his commitment to the community, he expanded his practice to provide cosmetic treatments that further enhance his patient's overall health, wellness, and aesthetic goals. Dr. Pearson is extremely personable and knowledgeable, always offering attentive and personalized care to each patient that visits his office.
Dr. Pearson is highly skilled and experienced in otolaryngology, sleep medicine, and cosmetic procedures involving the ear, nose, throat, and facial area. His decades of practice as an ENT physician and surgeon, coupled with his wide expertise, allow him to use his unique skills to help patients with a variety of cosmetic procedures involving the face. Dr. Pearson is a member of several medical associations and a frequent contributor to medical journals.
Reviews
"Dr. Pearson was through. He explained everything in a simple way. Definitely recommend"
J.D.
Google
"Everyone was super friendly and were there to take care of me and answer any questions or concerns that I may have."
S.M.
Google
"I've always been treated with respect in and out promptly, and staff always friendly, and The Doc has a great bedside manner and knows his stuff!!!!"
D.M.
Google